Recently, an 8mm camera from Germany has surfaced that was previously unknown. The manufacturer is the company Bilora from Radevormwald in the Bergisches Land. Whether the Cine bella model is a series production or a prototype is still unknown. Maybe our readers know more about it? Then please feel free to report.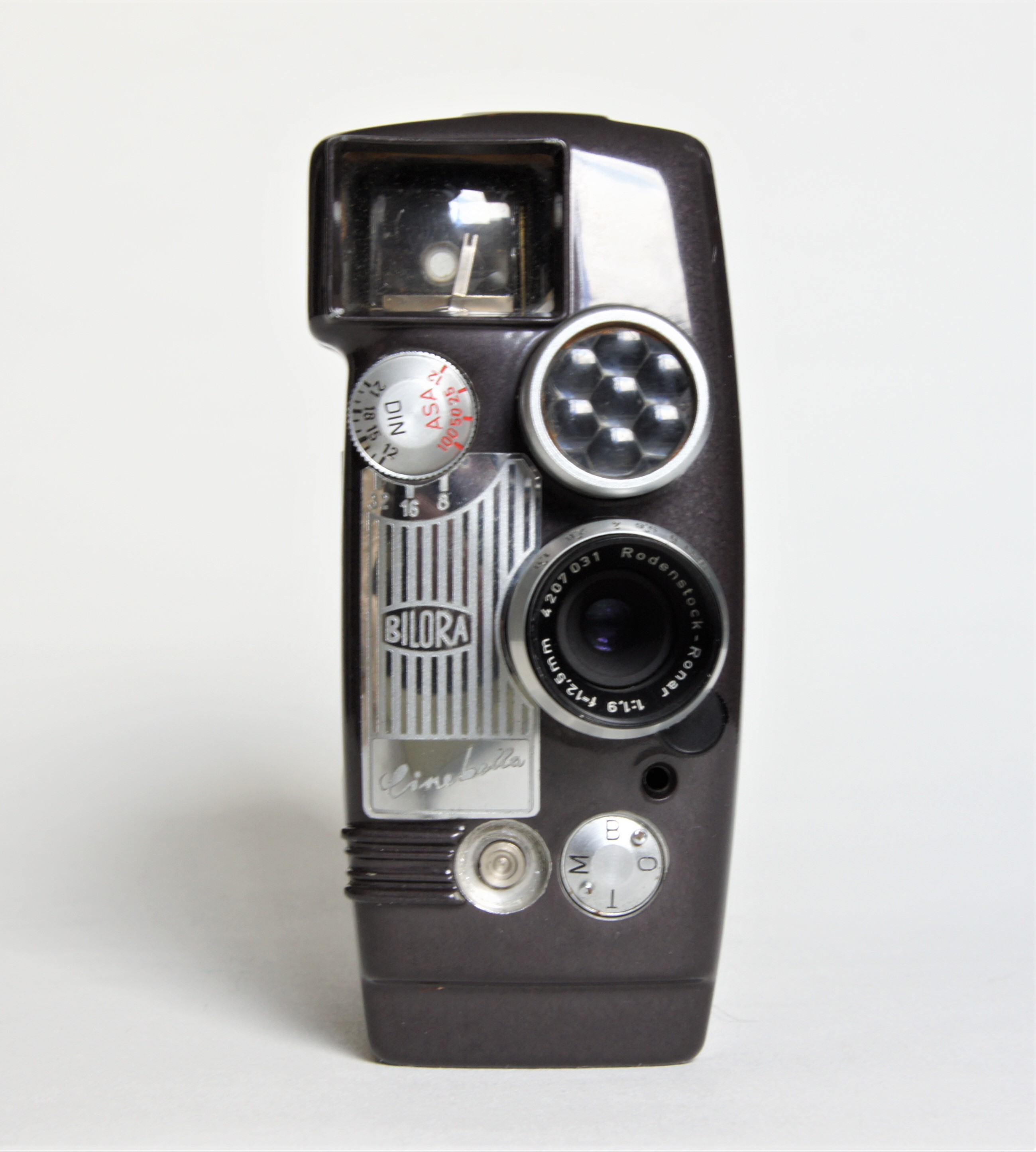 Bilora is now a manufacturer of plastic parts and was one of the leading manufacturers of camera tripods from 1909 to 1991, later produced by licensees. From 1935 to 1975, it also produced photo cameras. The name "Bilora" consists of parts of the founders' names Kürbi and Niggeloh and the locality Radevormwald.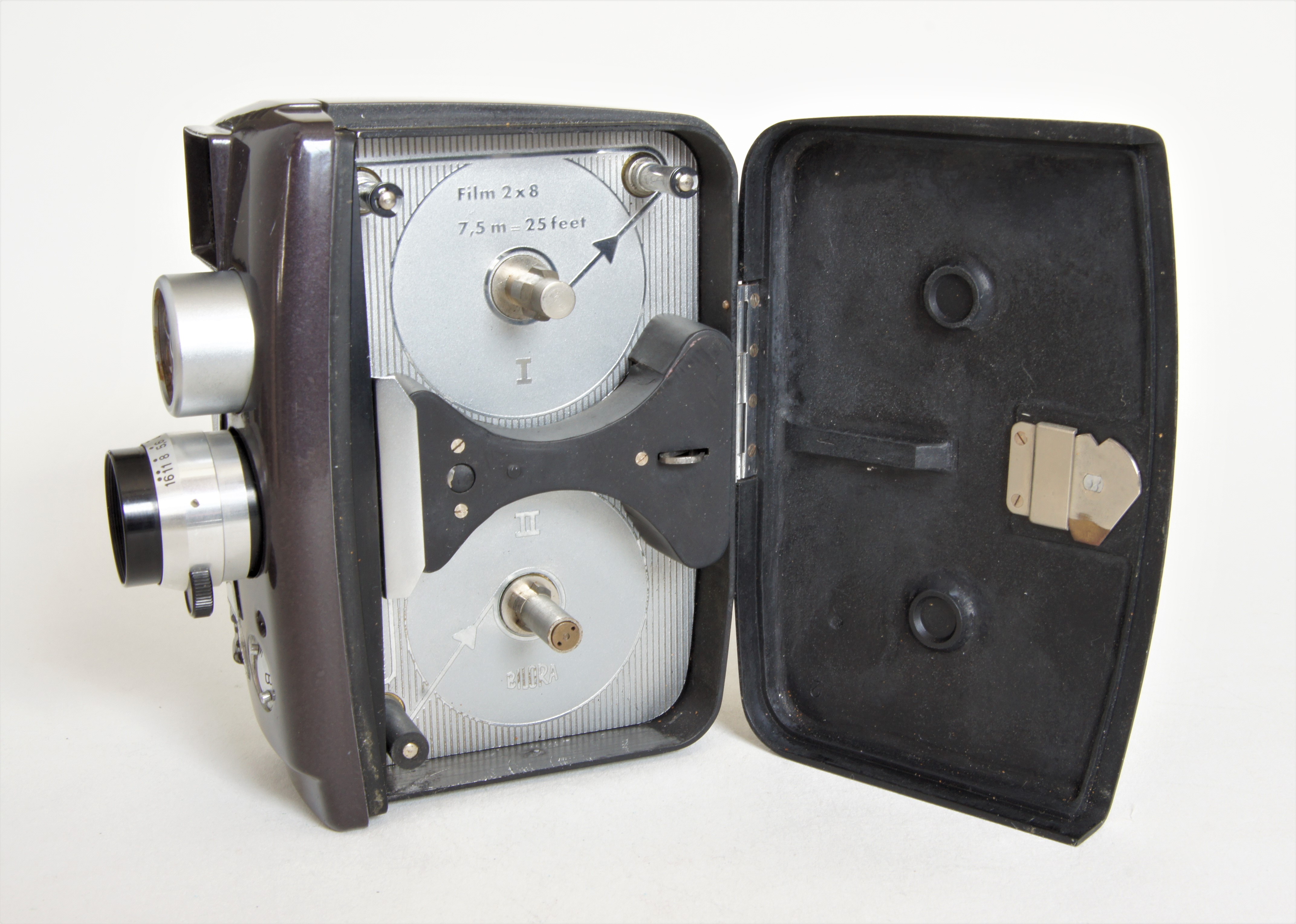 The Bilora Cine bella is a Double-8 movie camera made largely of metal. It has a spring mechanism (clockwork) and can shoot at 8, 16 or 32 frames per second. Single frame shooting is also provided. The selenium cells ensure proper exposure of the film. A Rodenstock Ronar lens with f/1.9 speed is fitted in the D-mount.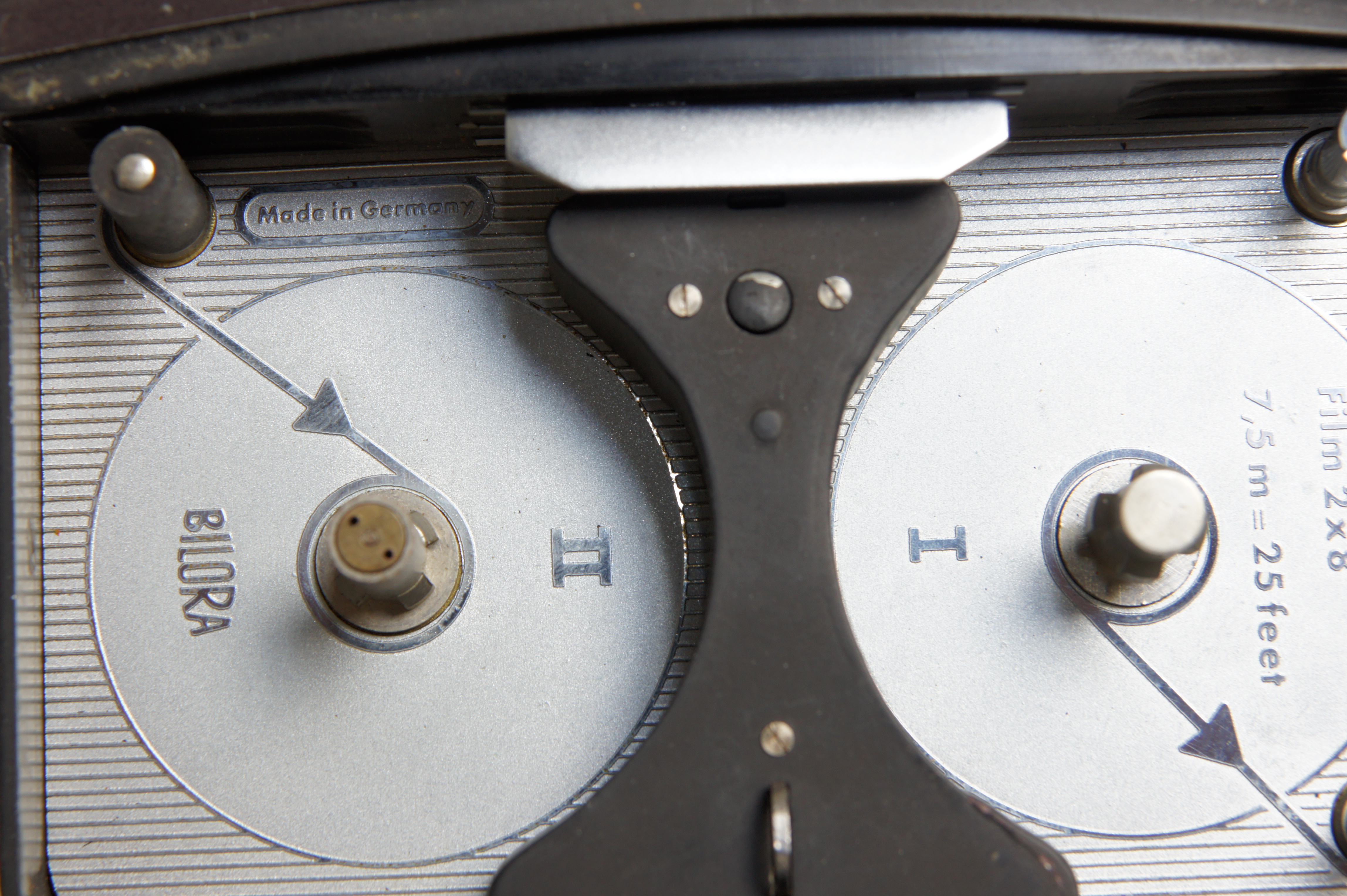 The somewhat unprofessionally inserted window on the frame counter with traces of glue or repair leads to the assumption that the camera might be a prototype. This is also suggested by the somewhat crudely carved lettering Cine bella. Who knows more about the camera?