The woman behind "Daisies"
Interview with filmmaker Liza Voloshin
What a great success! Ten million viewers in one week! For a music clip on Super 8! The official music video for Katy Perry's new song "Daisies" was made on a small film format. Liza Voloshin from New York is the filmmaker who shot this music video. We talked to her about the making of "Daisies" in Super 8.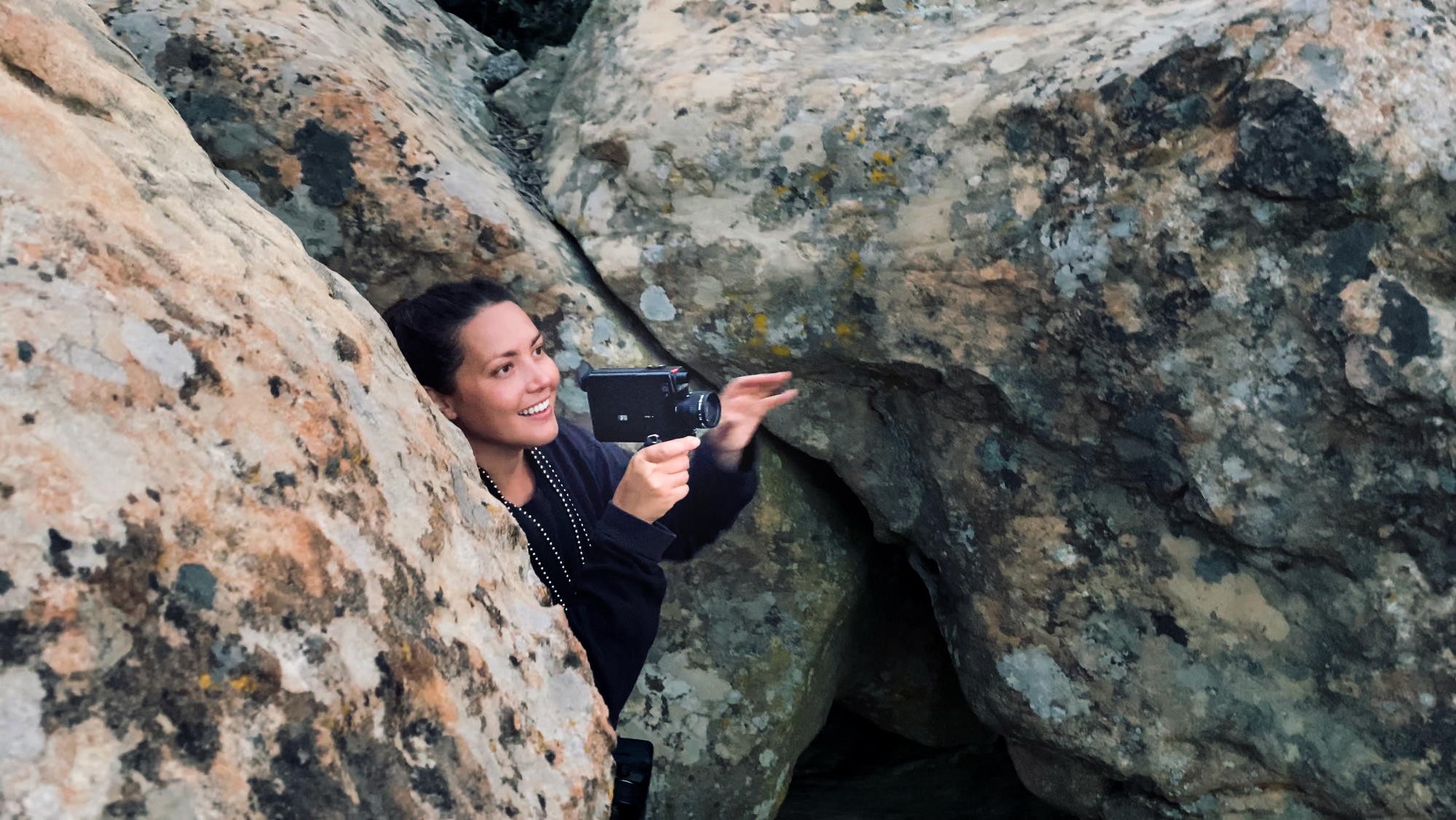 What is your experience with Super 8? How long have you known and worked with the format?
Super 8 was how I learned to be a filmmaker. It was the first film camera I ever picked up. It was literally my film school, teaching me about the magical world of movies one roll at a time.
What is special about Super 8 for you? What does real film have that video doesn't?
Film is honest. There is a truth and tactility to film that connects our senses to the image in ways we may probably never understand, but always feel.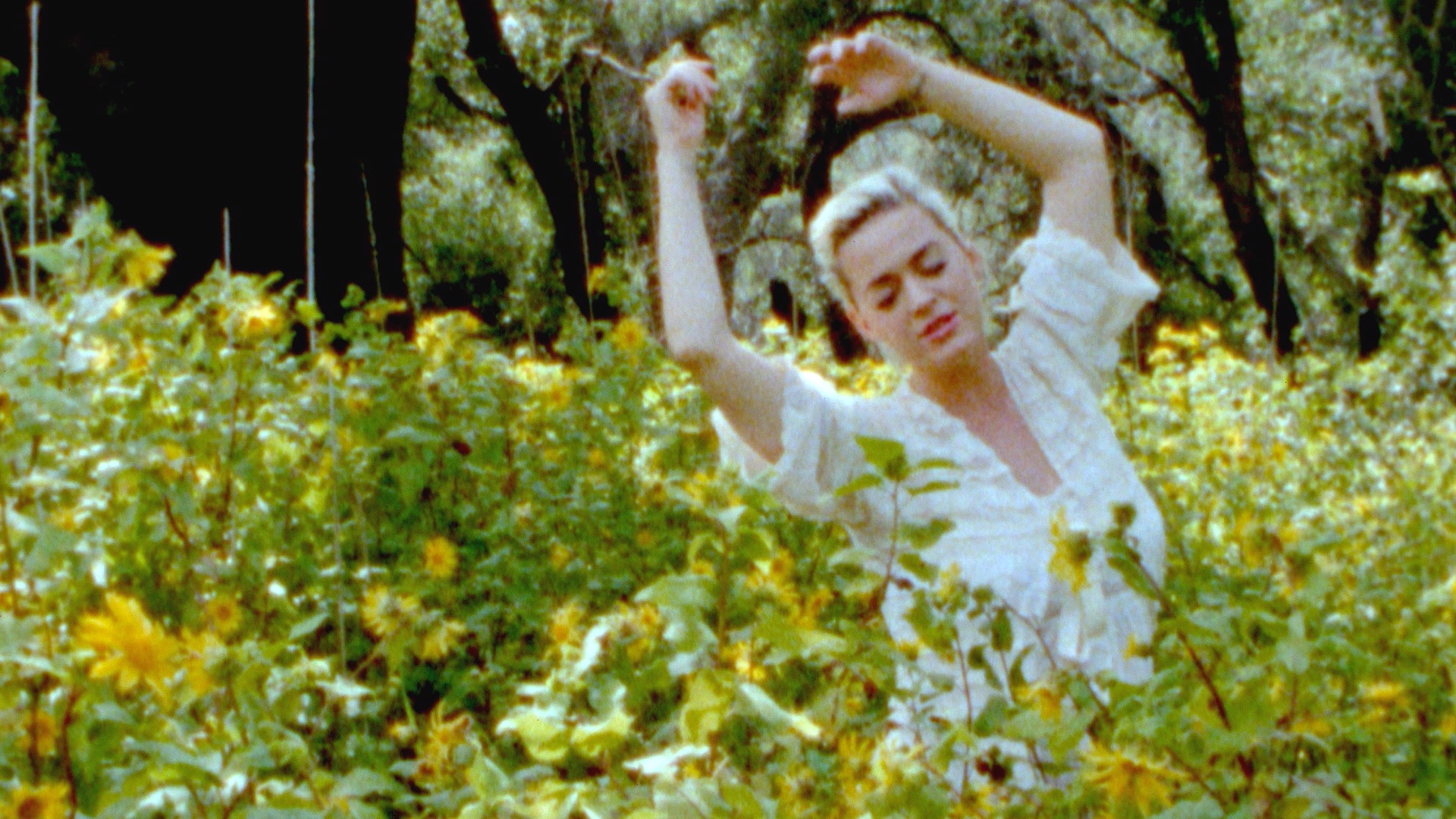 How did you get the idea to shoot Katy Perry's music video on Super 8?
Katy wanted to shoot on film, and given limitations during a global pandemic, I knew Super 8 was going to be the best tool for me. Since I couldn't have a crew and had to shoot alone outdoors in one afternoon, I could have the most flexibility with Super
What were your experiences on the shoot?
It was very physical. I had two 8mm cameras, a digital camera and a Polaroid camera plus all the film in one backpack while hiking up mountains.
What equipment did you work with?
The video was shot on a vintage Canon 310xl and a Beaulieu 4008 with Angenieux zoom lens, both restored by Pro8mm.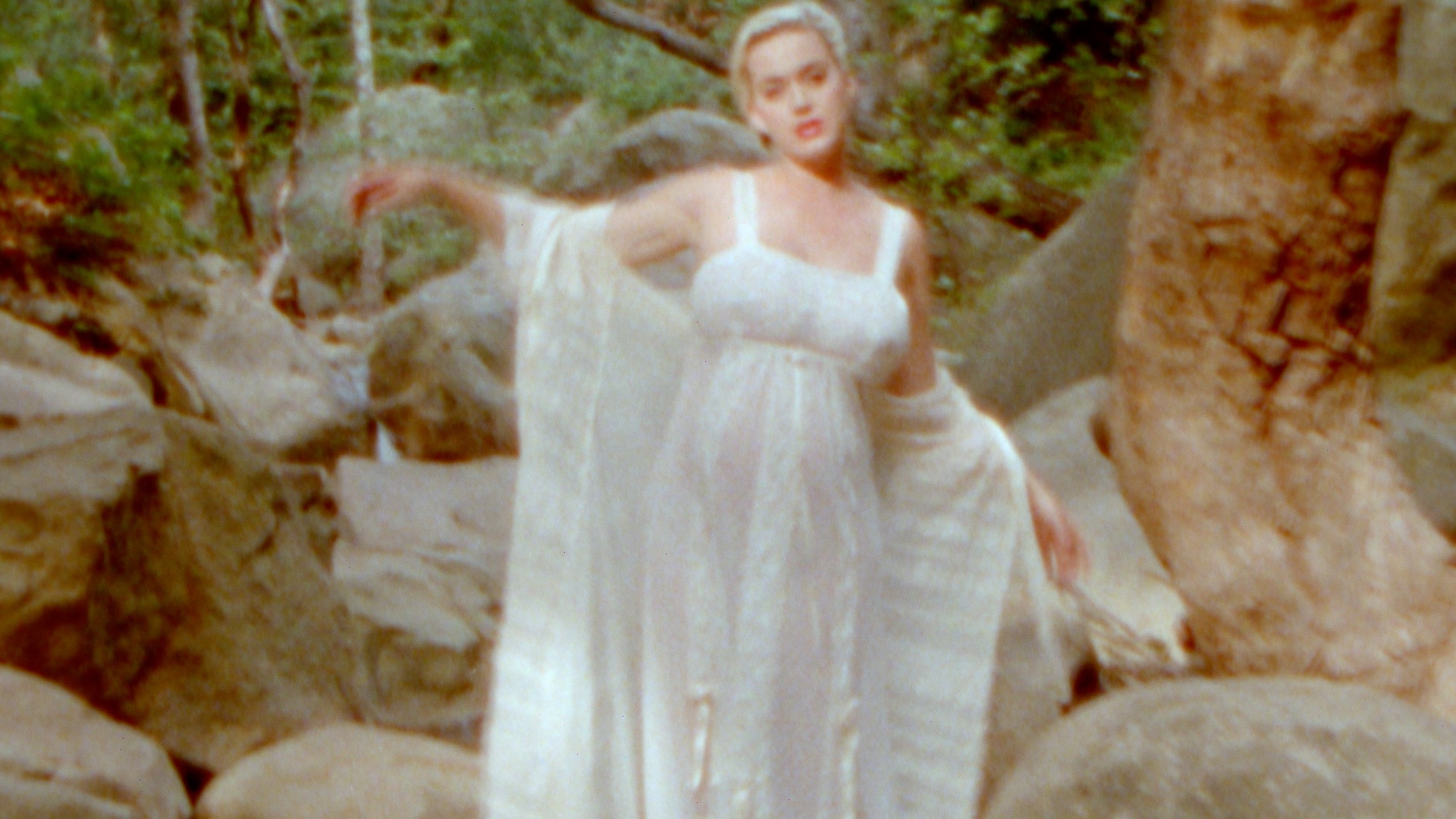 How satisfied are you with the result?
It's very special for me. I shot it and edited the film myself, so it does feel like my baby.
I read on your Instagram account, Katy Perry called you and asked if you wanted to do the video for her new song. It was that easy? Six feet apart in nature?
That's it!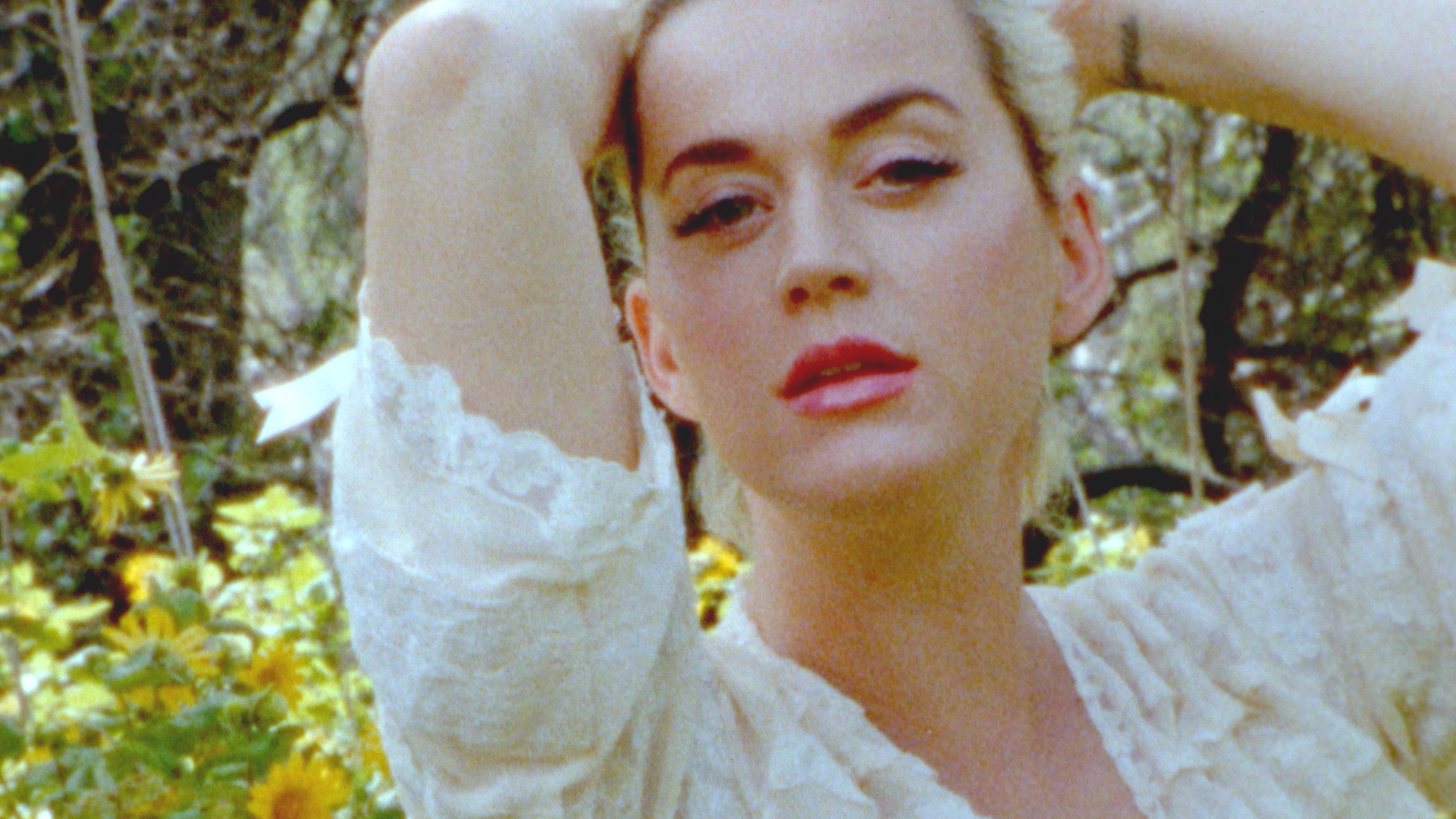 How was the idea of producing the music video on Super 8 received?
I don't think anyone expected an 8mm film to be the main video for Katy's first single from her new album. I think many people were surprised to see 8mm used in that way.
I suppose the location was predetermined. Were you still able to work from a certain concept?
While listening to the song on repeat before the shoot, I kept thinking of Saint Cecilia, the patron saint of musicians, and her depiction in Renaissance paintings as luminous and otherworldly. She's always in a dark space, but radiating light from within. So I knew I wanted to find moments in nature that were shadowed or dark, but with some light coming in. We were very lucky that it was an overcast afternoon, so I had the perfect diffused light for 250D film stock.
Did you use only 250D film stock? As far as I know this is only available in Super 8 cartridges from Pro8mm.
I used Kodak 50D, 250D, and 500T film stock. The film was processed by Pro8mm in LA using best light and scanned in 4k.
How many people were on the set or was it actually a very lonely thing between the two of you?
Just the two of us.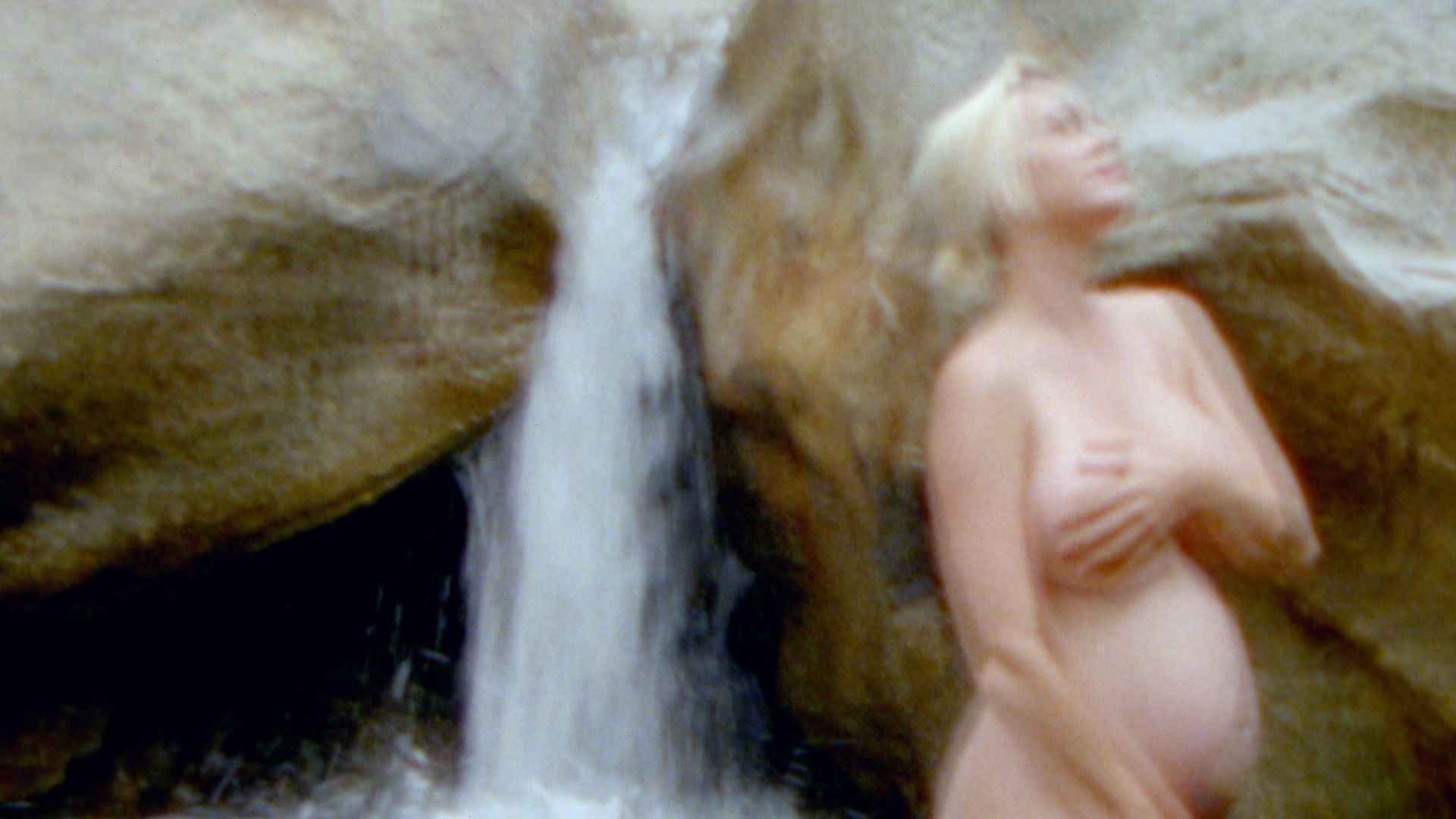 Which of your projects can you still imagine on Super 8?
Super 8 is versatile. While it's frequently used as an editing tool for short cuts or inserts into digital videos, I think its inherent properties are undervalued. The way cameras are restored today with crystal sync and the way scans capture the light and quality, I think we have many more opportunities to use this beautiful art form.
You will find Liza Voloshin on Instagram: @globaliza
More about Liza Voloshin
---
Liza Voloshin is a director dedicated to expression of joy through film. Her work spans from documentaries with brands such as American Express and Nike, to narrative film installations with the Whitney Museum and Philip Johnson's Glass House, and to cross genre music video work with the likes of indie artist Adeline and pop star Katy Perry.
With a focus on using film to tell women's stories, Liza created short films featuring groundbreaking female athletes in the Middle East and Russia, female winemakers in Burgundy, and female artisans in South Africa.  Previous narrative works include the short film "The Age of Misinformation" in partnership with the Whitney Museum's 'Dreamlands' Exhibit, nominated for Best Experimental Film at the Fashion Film Festival Milano.
Liza's large scale audio-visual installations include the site-specific symphony-cantata entitled 'Her Voice' spread across Philip Johnson's historic Glass House, 'Love Into Harmony': a short meditative film and public art installation in conjunction with 29 Rooms, and an immersive environment for the Smithsonian National Portrait Gallery in honor of Elaine de Kooning: Portraits.
As an American immigrant, Liza's personal mission is to make documentary and narrative film rooted in the resilient happiness that weaves in and out of our human experience. Her latest project is a documentary short in partnership with the Women's Prison Association, highlighting the impactful individuals who are mindfully forging a new path in the criminal justice system.
Liza currently resides in New York City with her black cat, Chaplin.