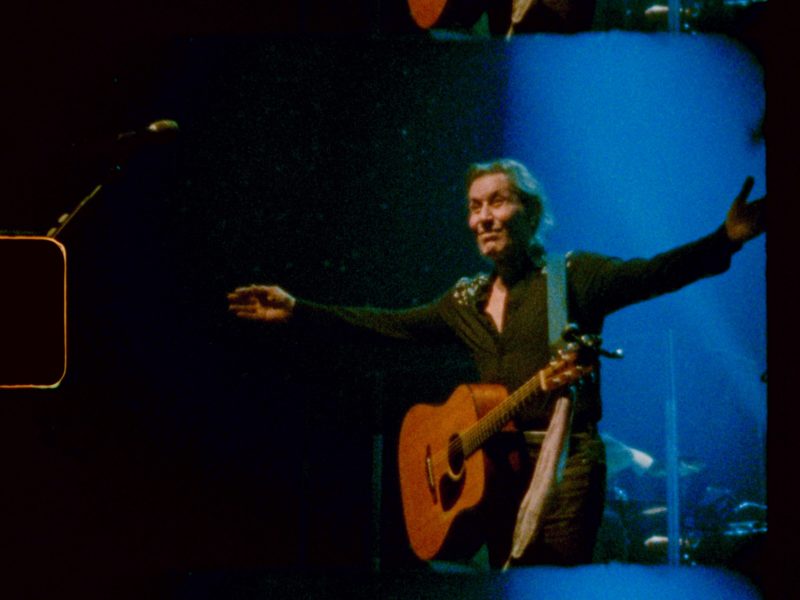 The Good Old Days
Albert Hammond on Super 8
One man, Albert Hammond, has sold 360 million records in his life so far. Songs like The Free Electric Band, It Never Rains in Southern California or The Air That I Breathe are in our collective ear. He has also written songs for other superstars: Whitney Houston, Tom Jones, Joe Cocker. The other man, André Roessler, wanted to shoot a music clip with the same Albert Hammond – on Super 8. In this interview, Roessler explains how it came about and why he will only work with his Beaulieu next time.
An old hit, captured on an old, but still young film format. How did it come about?
André Roessler: I found the mothballed film equipment at my parents-in-law's house a few years ago. A Nizo that no longer worked, but the projector still did. There were a lot of films to see, holidays in Tunisia for example, and my wife as a child.
Then you bought your first camera?
Exactly, I bought a Canon 514XL-S sound movie camera on eBay classifieds, which didn't last long, and a Canon 310 XL shortly after.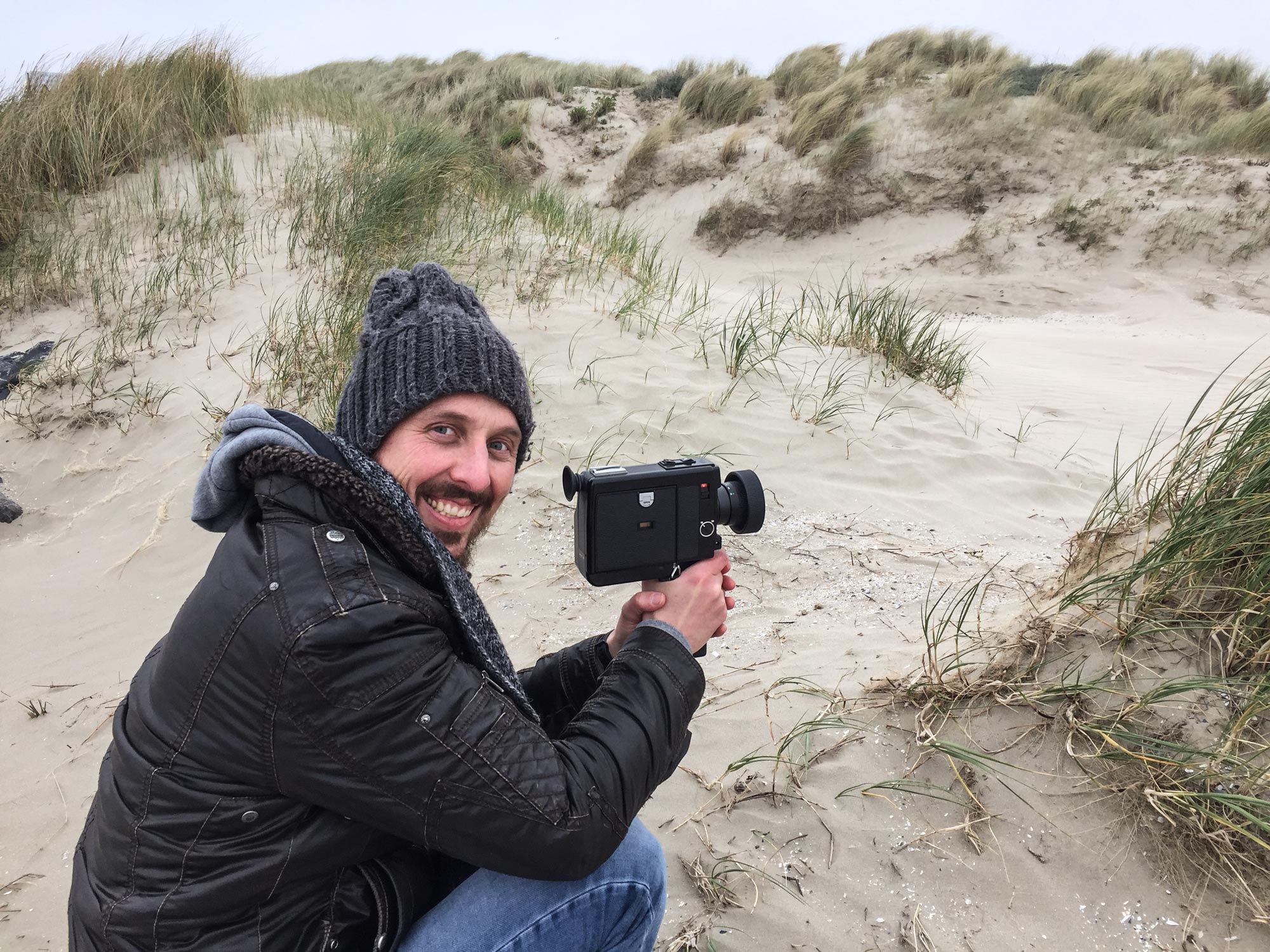 You're trying to go back in time with your movie themes to the time that was the heydey of Super 8?
Yes, I have always had a soft spot for that. After all, I make music, so I use a lot of analog equipment like compressors.
There was an old music cassette from my mother by Albert Hammond, there was also the song "Good old days". So I thought, this song fits perfectly to make a music clip out of it. And Albert Hammond went on tour in Germany last year. So I wrote to the agency and there was a great openness. They said, come and pick a song at a concert.
That was quick…
For the first time I filmed in Wölfersheim (Hesse, Germany), because the concert was just around the corner. I went there with a Canon 310XL and a Beaulieu 4008, which did not belong to me at that time. A friend had lent it to me.
Which movie camera provided the better pictures?
Basically the Beaulieu, but not the first evening. Because after twenty minutes in concert the battery died. And I didn't have time to recharge it. The wide-angle shots were also sharp with the Canon 310XL, but the close-ups were almost all out of focus.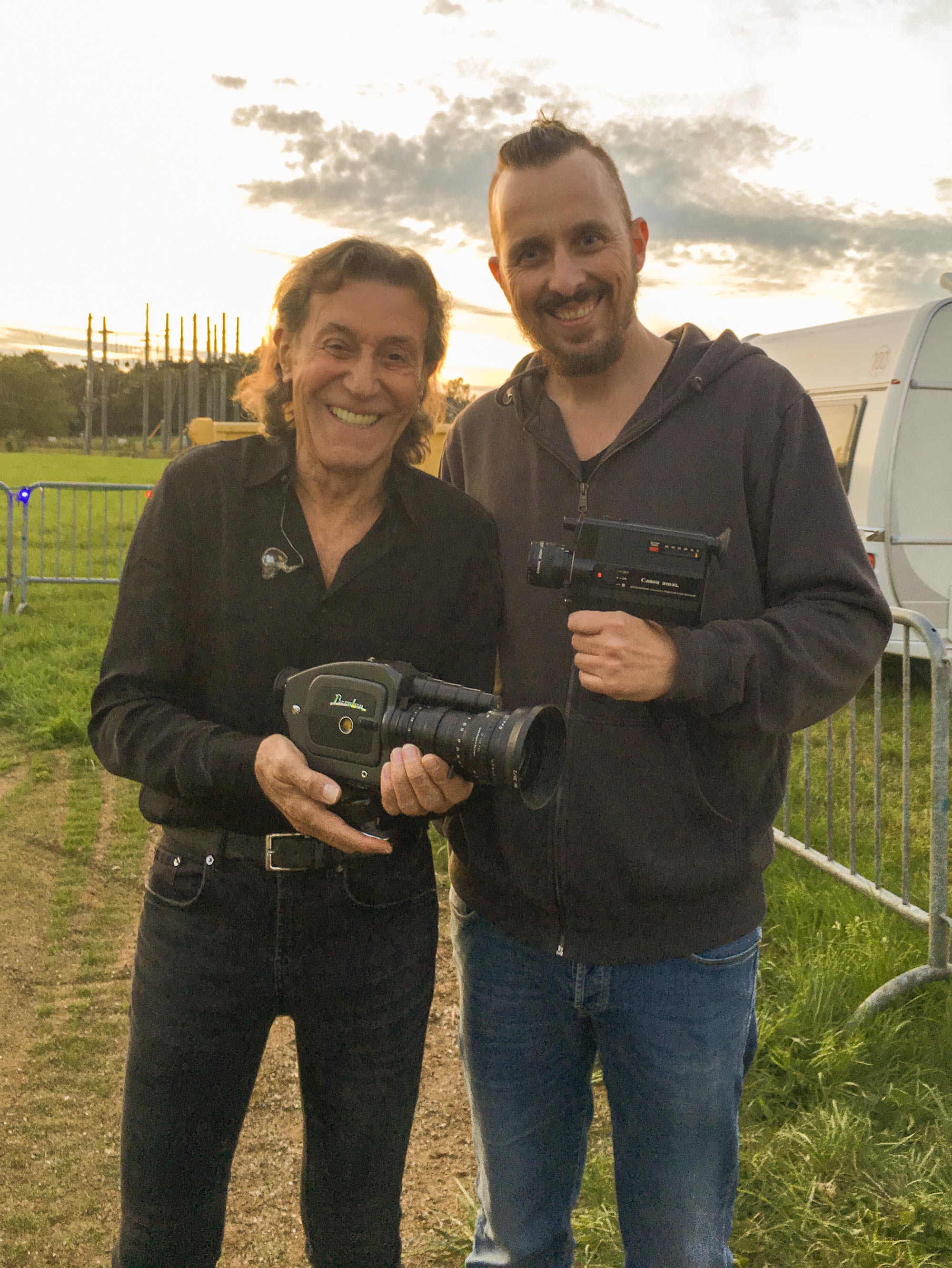 With which footage did you work?
Some cartridges of Kodak Vision3 200T and most were Vision3 500T negative films.
In retrospect: Is the 200T enough for concert recordings in dark concert halls?
A funny thing happened to me there. Because of the hectic pace of shooting I exposed one or two cartridges incorrectly. With the Beaulieu the sensitivity is set outside and I exposed the 500T cassettes partly only with ISO 200. My experience is therefore that ISO 200 is sufficient.
How did you deal with the issue of lip sync?
The agency provided me with a live recording of the song "The good old days" by Albert Hammond. I was hoping that this would fit in with the scenes I was shooting. It did fit scene by scene, I didn't have to speed up or slow down anything. Everything just out of the cam. With cuts, of course.
How did Albert Hammond react to the project?
He is a fine, super likeable and down-to-earth artist – I have never seen anyone like him in my life. He came up to me during the first shoot, wanted to see my cameras. That was really great. He told me he still has an old record player at home and is a fan of antique things. When I showed him some film material on the second shoot, he spontaneously said: "I like that so much, don't you want to do a documentary about me?
How often did you shoot?
I've been to two concerts and once with Albert Hammond I shot a few scenes separately before a concert. I wanted to show him together with an old record player when he starts the song from a single.
I had six cartridges available. In the end I really used every scene I could use. It was already close. With the Canon 310XL one cartridge had become completely out of focus.
Was everything shot at 18 frames per second?
In fact, I started shooting at 18 frames per second. With the Beaulieu, I worked at 24 frames per second. I knew from another project that it would look better and sharper. More fluid in the flow.
How did you combine that in the scan?
I packed the material into the DaVinci System. All clips were edited separately and imported into a 24-fps project in Avid Media Composer. The system then calculates a still frame every three or four frames for scenes with 18 fps.
What would you do differently next time?
The focusing screen in the Beaulieu made it easier for me to judge the sharpness in the dark hall. But what I don't like about the Beaulieu is that you can easily reach the lever for the daylight filter when you pull the focus. You have to be very careful that the orange filter is not inadvertently swivelled in under artificial light.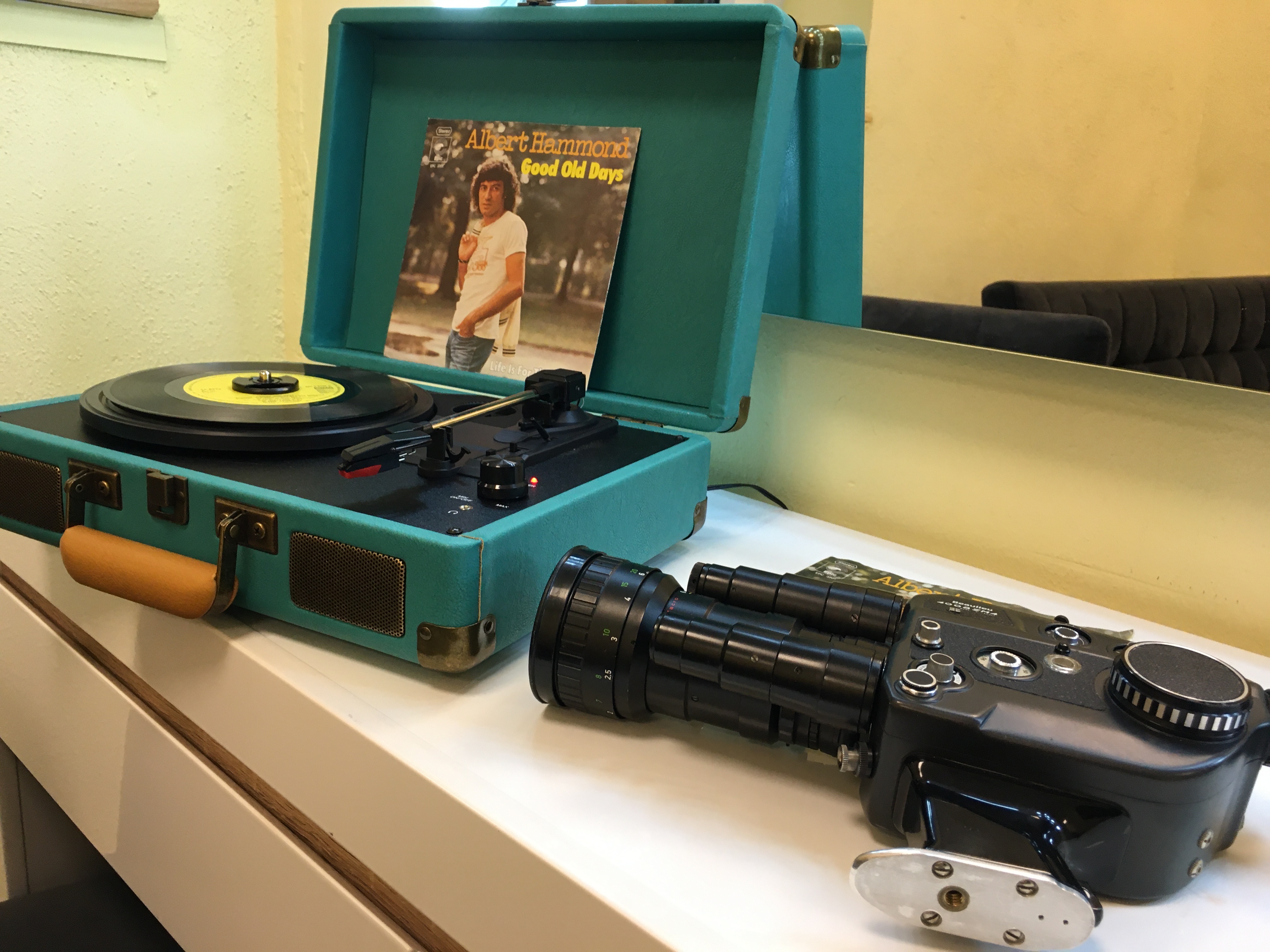 What did the fun cost you?
For the six negative films, the development at Andec and the scan at the British company TVV in Newcastle I paid 535 Euros together.
When is your next project?
My homepage www.retro-movie.de will go online shortly. I offer film services there, which are exclusively Super 8 and 16mm related – unusual image films, music videos, wedding films and Super 8 diaries. The whole thing in a nostalgic Super 8 mm and 16mm look.
If you remember the concert with Albert Hammond, what was most amusing?
During the intermission a woman in the hall asked indignantly: "Why does he sing so many songs by other people? Tina Turner, Leo Sayer, Julio Iglesias? Hasn't he written enough songs himself? The manager, who heard this by chance, answered: "These are all texts by Albert Hammond, he wrote them for others and now he sings them himself.