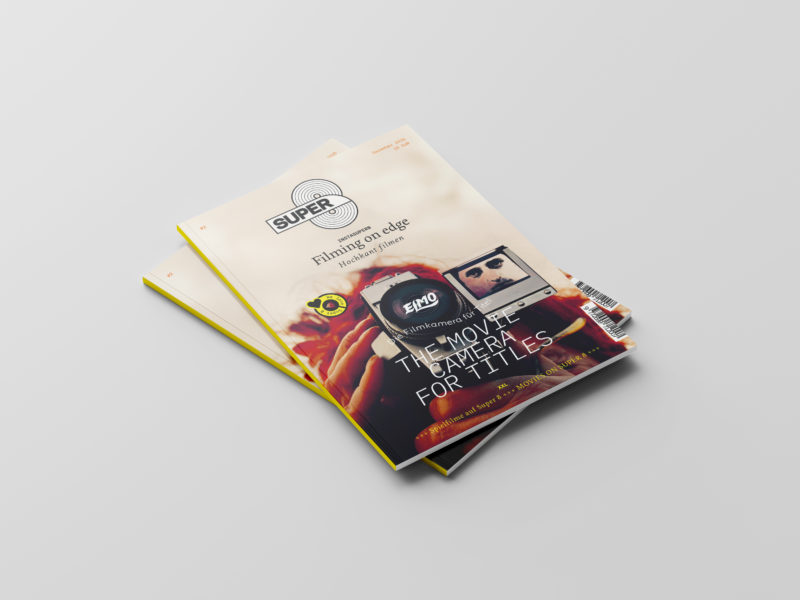 Today the shipping of the new SUPER 8 Magazine #2 started. Get your copy here: www.mysuper8.net – the mag is completely bilangual English/German.
THE TOPICS:
Austria
Eumig's surveillance Super 8 cameras: Why robbers brought good money to camera manufacturers
Spain
The Malaga Connection: Retrolab for processing and scanning
Switzerland
TellCin S8: Carl Alder mounted the world's smallest Super 8 camera
Spain
"The Queen of the Lizards": A movie shot on 45 Super 8 cartridges
The Netherlands
Edwin van Eck: Spare parts for projectors and cameras
Germany (Cover story)
The magic titler: Dagie Brundert and her Elmo 103T
Japan (Cover story)
Superimposer: Elmo presents its unique mirror
USA (Cover story)
Bullets from Beyond: A Western with Superimposer title
International
Super 8 on Instagram: Filming on edge!
Germany
Super 8 workshops in Berlin: How to do stop motion films
USA
Neon lights on Super 8: A short shot in Las Vegas
International
What's your next Super 8 about? Film ideas for the winter
Germany
Super 8 movie "Weinstein": A ride through film history