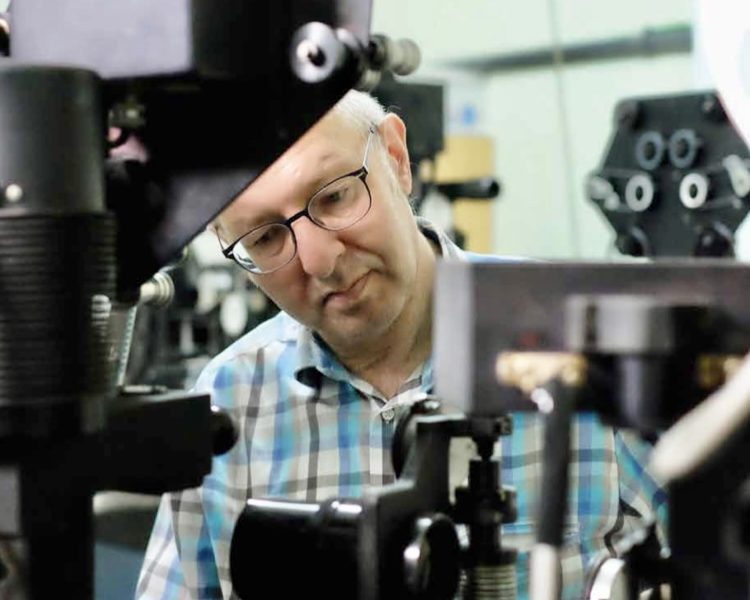 Andec takes Cinegrell on board
Berlin laboratory focuses on the future
Suddenly things look different on the website of the Berlin film lab Andec Filmtechnik. The company presents itself with a new logo and a new company name: "Andec Cinegrell Filmtechnik GmbH". The logo in gray and green points the way to the future: Cinegrell, the professional film lab from Switzerland, has also been active in Germany for some time. Since March 2021, the Berlin branch has focused on postproduction. Now Cinegrell is also joining Andec. super8.tv spoke with Ludwig Draser, the old and new managing director of Germany's only narrow cine film lab.

"I wanted to secure the future of the lab," says Ludwig Draser about the news from his company. "In the next few years, I will definitely continue to work here." In Richard Grell, Draser has brought in a partner whose expertise is undisputed worldwide through the laboratory he runs in Switzerland.
The signs on the Cinegrell Germany website also point to change. Under the heading "LAB," it says "Coming soon!" Until now, Cinegrell wanted to be active mainly in the professional development and copying of 16mm and 35mm in Germany. When it comes to fast film prints for television or the cinema industry (Dailies), Germany has lacked a supplier in recent years. Andec was previously known more for processing Super 8 and 16mm material. "Cinegrell's entry and international contacts will strengthen the professional 35mm sector," reports Draser. "The resulting synergies are to be used to expand the Berlin location." The current cooperation indicates that Cinegrell will enter Andec Filmtechnik's entire business in the medium term. The course has been set for the future. Good news at the beginning of the year.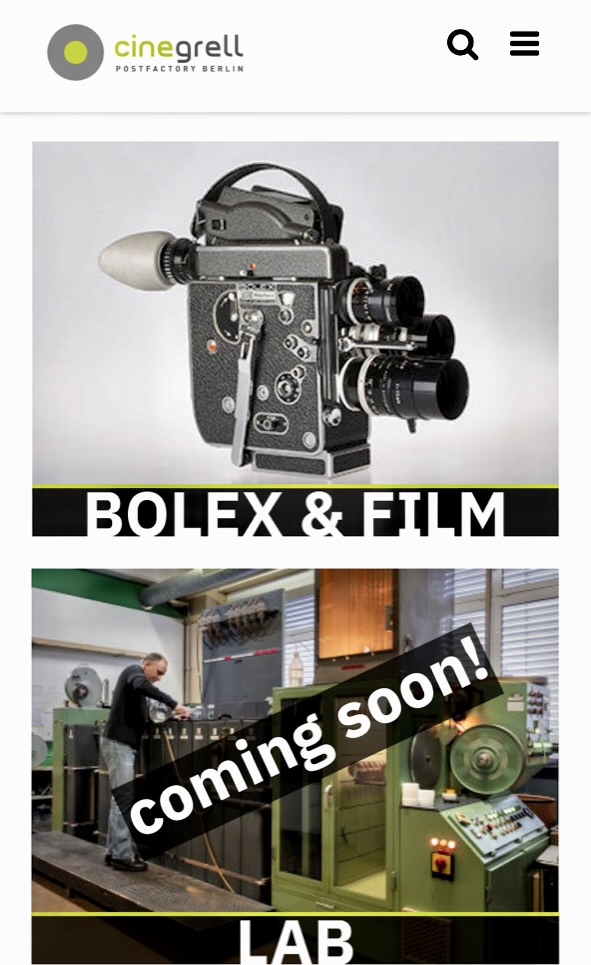 The new GmbH (Ltd.) was already entered in the Commercial Register in Berlin on September 19, 2022 under the number HRB 245918. Managing director with sole power of representation is Ludwig Draser, additional managing director is Richard Grell, who is also managing director at Cinegrell.
Last additions: Jan, 03, 2023, 07.50