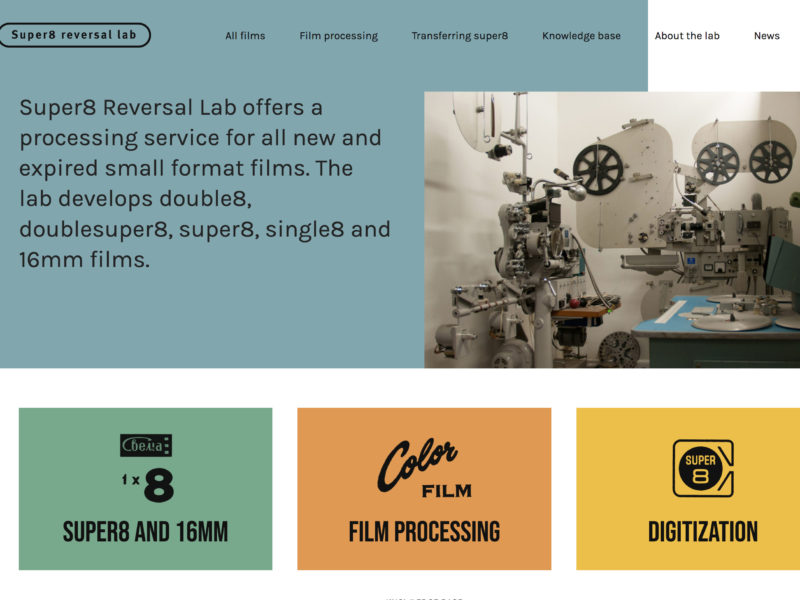 20 years of Super 8 Reversal Lab
Dutch Lab celebrating birthday
For the 20th anniversary of the Super 8 Reversal Lab in Den Hague (Netherlands) founder Frank Bruinsma has come up with something special: a new website. This can now be admired at www.super8.nl.
The quality of Frank Bruinsma's hand development is recognised and popular throughout Europe. Frank, we wish you much success for the next 20 years.
This is what founder and owner Frank Bruinsma says: "Now is the moment to be happy and be proud of what has been achieved. So I want to thank all of you from the bottom of my heart, my family and my friends, but most of all everyone who shoots on FILM.
Film has always been, and super8 film in particular, the 2nd love of my life. The joy it brings, the brilliant memories you can create with super8 and the excitement of seeing the first images after processing are unbeatable.
So, now I invite you to go to the new website, and see what it has to offer super8 and 16mm filmmakers, what it can teach young enthusiasts and all the history it keeps for the present."