"More raw beauty in Super 8"
A music video in black & white
His first Super 8 music video was immediately an eye catcher: 3.6 million viewers watched the band Alvvays and their song "Adult Diversion" on YouTube. Now Canadian filmmaker Colin Medley has turned to Super 8 again. For a music video in black and white with singer Andy Shauf. We talked to Colin about the fascination of Super 8.
Colin, you are a photographer and video director from Toronto, Canada. How did you come into contact with Super 8?
I got into film photography as a teenager, and started making videos around that time too, but I didn't really know much about Super 8 back then. I was shooting with whatever I had available to me, which were VHS and mini-DV camcorders, and later on, DSLRs. One day, maybe about 10 years ago or so, I saw that a filmmaker friend of mine had a Super 8 camera, I believe it was the Canon Auto Zoom 814, so I asked to borrow it to try it out.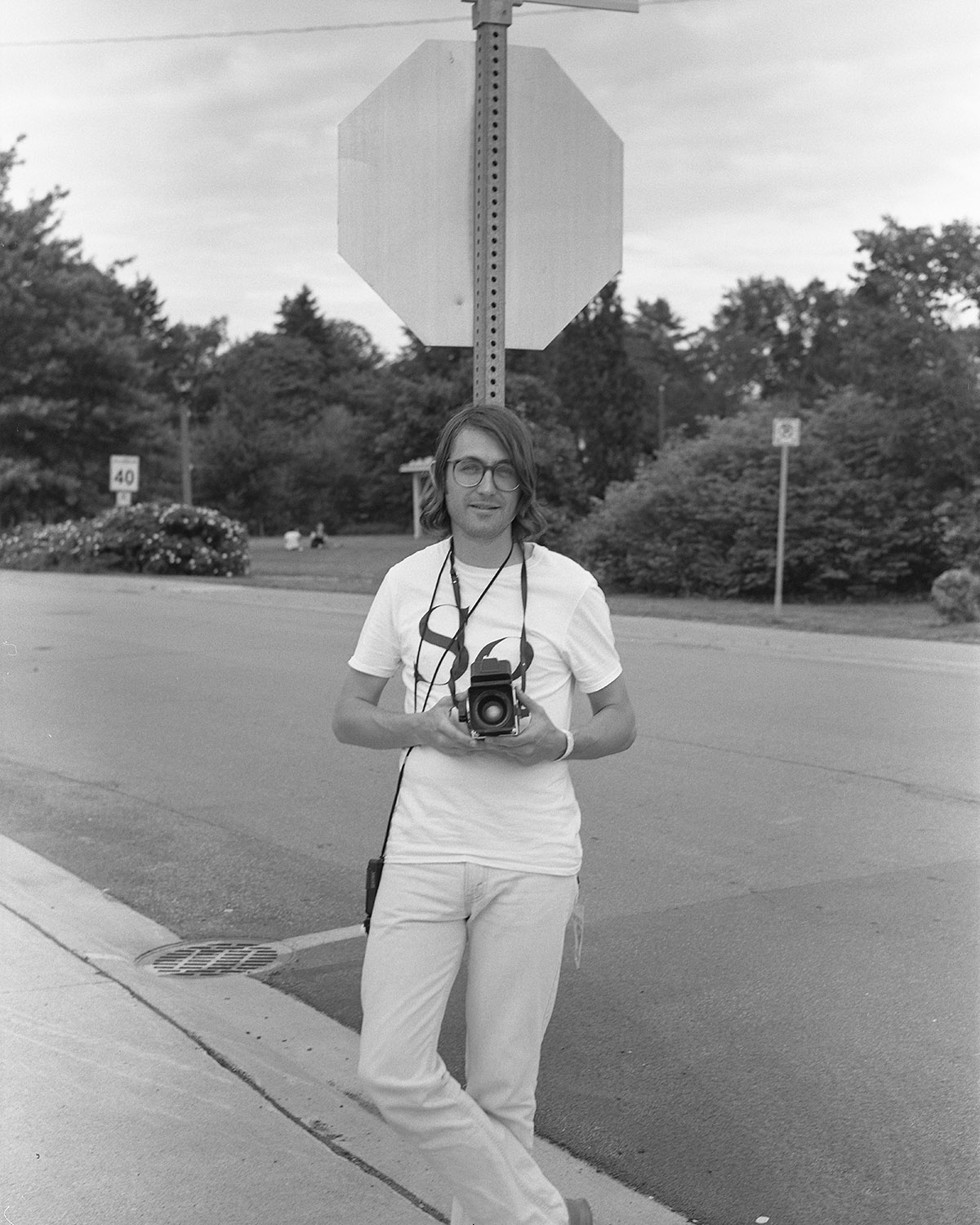 Which was your first movie with Super 8 and how was the result?
My first project was a music video I made in 2013 for a band called Alvvays. It was to be their first music video and I thought the look of Super 8 would really match their aesthetic. I just wanted to make something fun and carefree that showed off their personalities and suited the song, and I think it turned out great! A big reason it turned out as good as it did is because the band really got into Super 8 themselves and took the camera on tour with them and got some really great clips that I wouldn't have necessarily been able to capture.
What movie camera do you use and why?
I don't own a Super 8 camera myself, but lately I've been renting the Nizo 481, which I've really loved using. Otherwise, I still shoot with whatever is available, mostly Lumix GH5 or Canon C100.
"Maybe there was a weird camera shake or something out of focus, but with Super 8 you learn to embrace these mistakes."
How about the differences in work between Super 8 and video?
Well, shooting on Super 8 means I have a lot less footage to work with when it comes to editing. I mostly just make music videos, and having the musicians lip-sync the song over and over again isn't possible with Super 8 since I can usually only afford a few rolls of film. However, I feel like there's just so much more raw beauty in Super 8 film compared to a digital image, so I can use shots that I maybe would think twice about including if I'd shot digitally. I learned that when I made the Alvvays music video, there were a lot of shots I didn't want to include because there was something off about them, or there was a mistake, but the band loved them and I think we made the right call including them because now they're some of my favourite shots. Maybe there was a weird camera shake or something out of focus, but with Super 8 you learn to embrace these mistakes.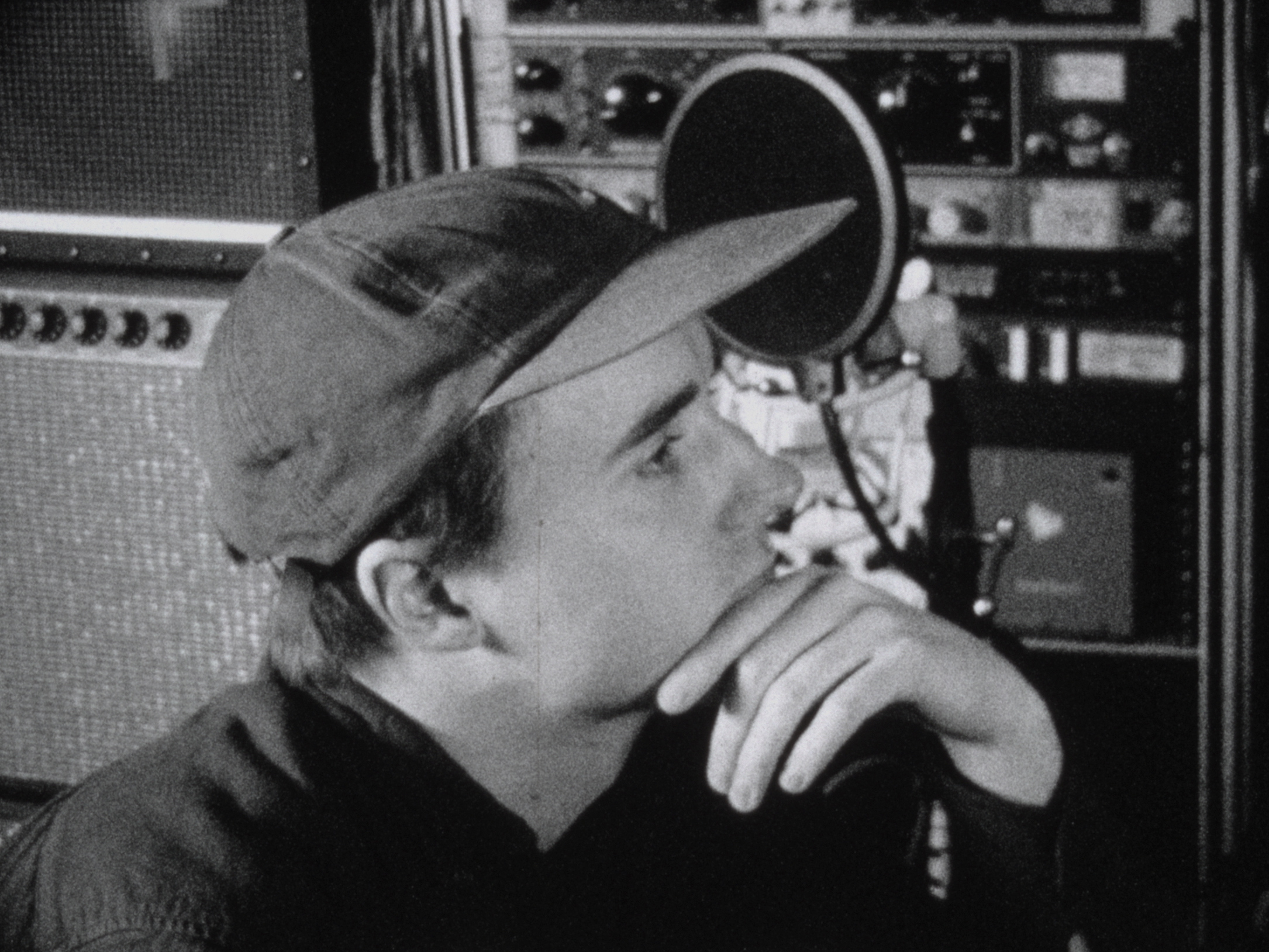 What films do you prefer?
I haven't shot every type of film out there yet, so far I've liked them all, I'm not picky.
How is the infrastructure for Super 8 in Canada? Where can you buy films, are there some labs for processing and what about scanning?
We are so lucky in Toronto, we have a really great infrastructure for Super 8. First of all, if you don't have a camera, you're going to want to get a membership at LIFT (Liaison of Independent Filmmakers of Toronto). They've got a whole bunch of different cameras you can rent for dirt cheap. Once you've shot your rolls, you're going to want to go to Niagara Custom Lab for processing. And if you want to get it scanned, you can do it at Niagara or you can take it to Frame Discreet for a premium scan and color correction. All these places sell film too! As for the rest of Canada, the only other places I've used are the Yukon Film Society in Whitehorse, and Faucet Media Arts in Sackville, New Brunswick.
How did you come into contact with the singer Andy Shauf?
I think I met Andy in 2013, he was on tour and played a show in Toronto, and a mutual friend of ours introduced us, but we didn't really get to know each other until 2015 when I was in Berlin and joined him on tour for a few weeks. That's when I really started working with him, and have done lots of photos and videos with him since, but this was our first music video.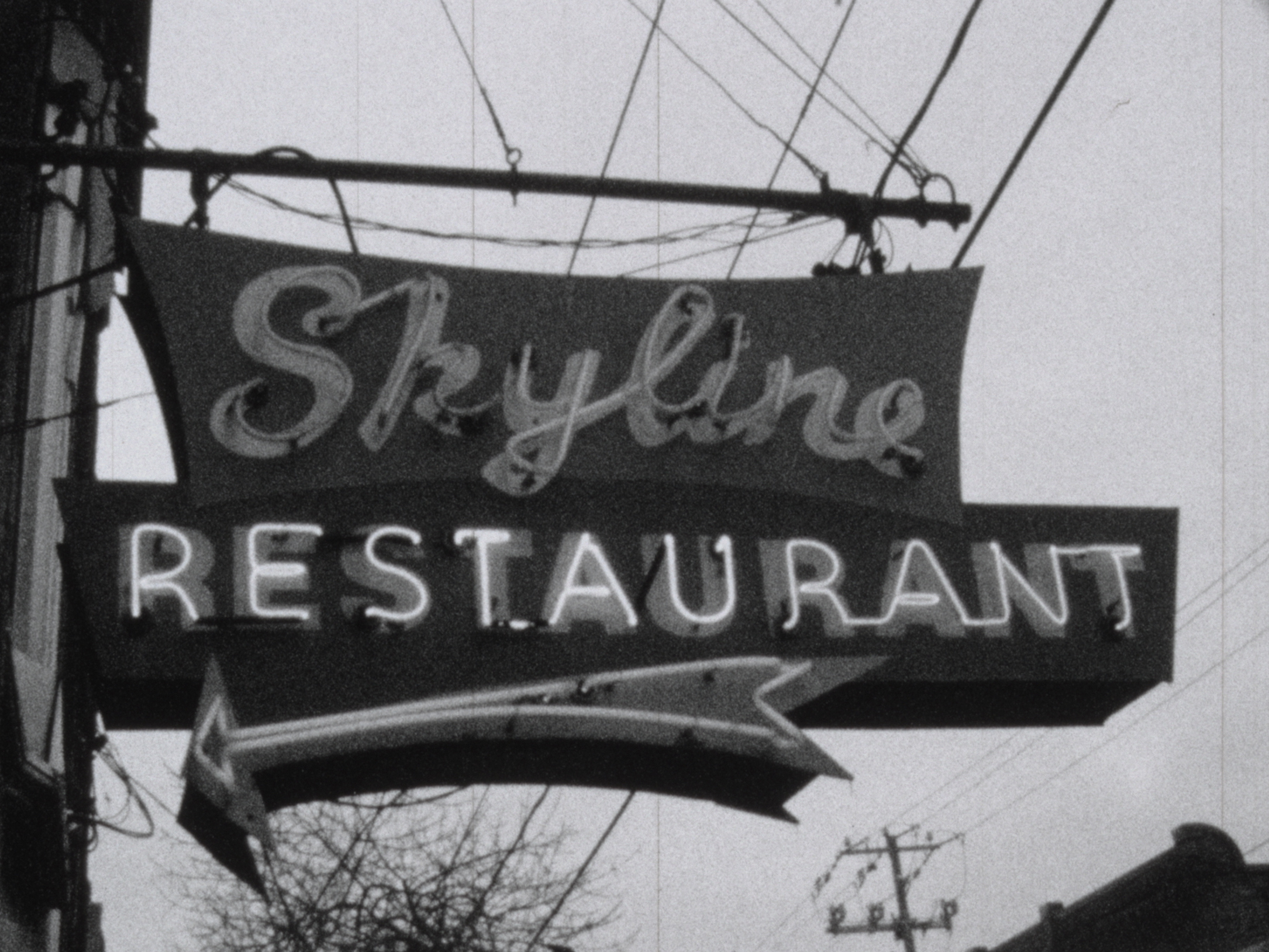 "Shooting in black and white was probably because I had just watched the Bob Dylan documentary Don't Look Back, but I mean, I've always loved black and white."
Was it the first idea to make this music video on Super 8 and in black & white?
Yes, I came to this idea fairly quickly. I was only asked to make the video about two weeks before his label wanted it to come out, so I had to act quickly. I tend to work alone, so all my videos are fairly simple concepts. Andy's studio is close to my apartment and I spent a lot of time hanging out there over the last few years as he was recording his new album, so the idea was just to capture what it's like to be there. Andy works in solitude, recording everything himself, playing all the instruments on his albums. The song is about going out and meeting your friends for drinks at a bar, so I thought it would be funny to stray from that a bit and just show Andy staying and working on music. Shooting in black and white was probably because I had just watched the Bob Dylan documentary Don't Look Back, but I mean, I've always loved black and white.
It can be a problem trying to synchronize Super 8 footage and music when shooting performances. How did you do it here?
Yes, it can be difficult to match up the footage without audio for reference, but it's easy enough to get the vocals to match up, you just need to play around until it looks right. Of course shooting at 18fps results in the audio drifting slightly, so I had to sync it up again every few seconds. Thankfully you learn to edit around those moments. The shots where it is just guitar playing is a bit harder since you need to match up chord changes. I'm not a guitar player so I'm always second guessing if it's right, but so far no one has told me otherwise. The drums are pretty easy.
How much material did you need for the video?
I shot five rolls of Kodak Tri X, which were processed and scanned in record time at Niagara Custom Lab!
What kind of locations did you use?
We mostly just shot at Andy's studio and then I walked around the next day and shot some b-roll around Parkdale, which is where The Skyline is located. The song and the album is named The Neon Skyline, and it all takes place at the bar over the course of one night.
How is the reaction on the music video by the viewers and by Andy himself?
I think it's been a good reaction. Andy's previous music videos by other directors have all been incredible, but Andy hasn't really been in them himself, so I think that people have liked getting to see a bit more of him.
"After not shooting Super 8 for a few years I think I've come around to it all over again."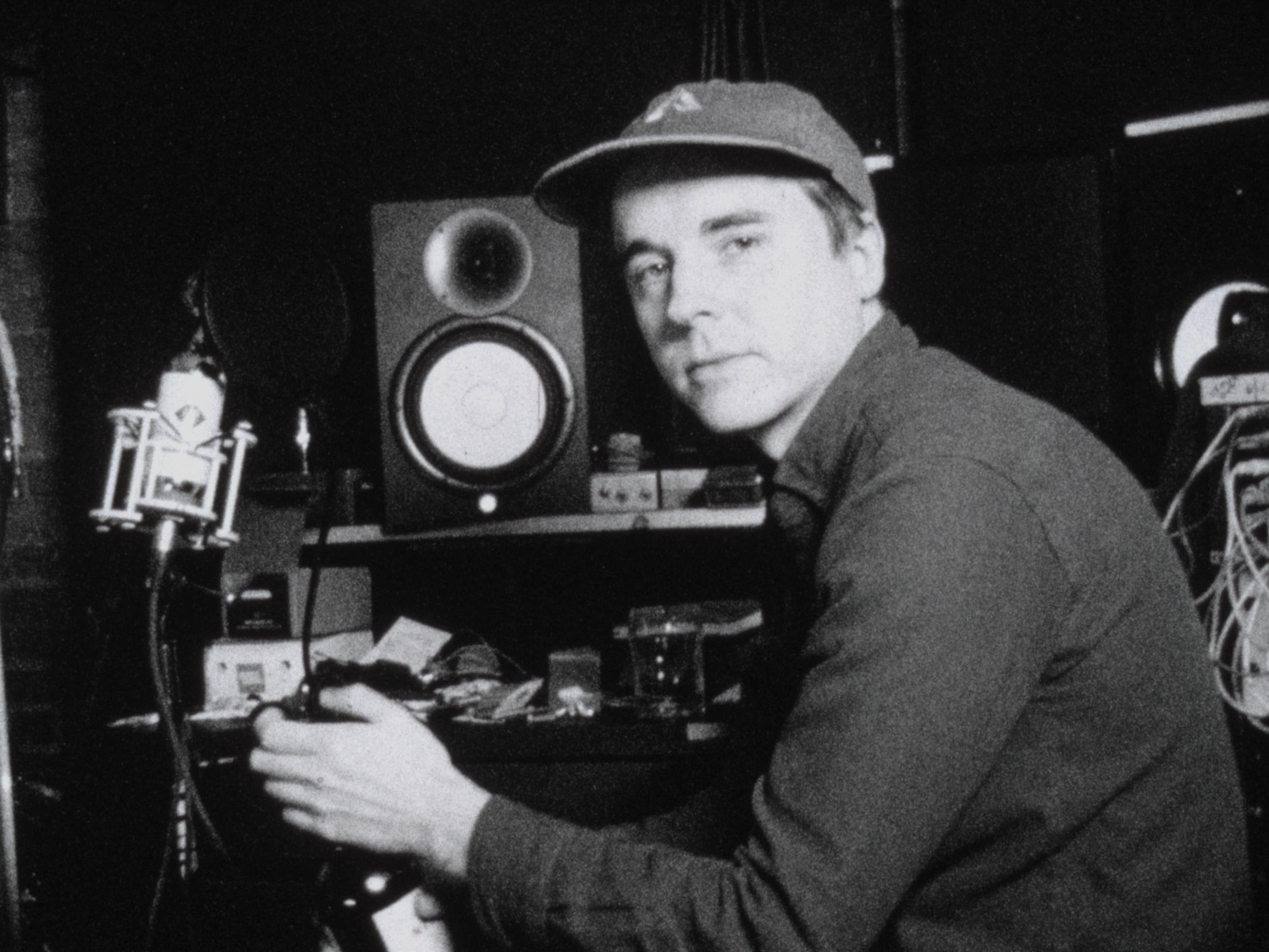 Do you already plan a next project on Super 8?
Definitely! After not shooting Super 8 for a few years I think I've come around to it all over again.
Anything else to say? Anything I forgot to ask?
No, you asked everything, but I'll tell a funny story. I bought the toaster that's in the video at the very last minute as I was on my way to Andy's studio at a place called FullWorth in Parkdale, and I'm so happy I did because that's a lot of people's favourite moment in the video, when Andy eats the toast, but we had to stop using it right away because it sorta caught fire.
The website of Colin Medley: www.colinmedley.com